You tender a request for vacation weeks or even months in advance; highlight upcoming appointments on the calendar; and share your daily availability with everyone in the organization — right down to the hour. But are you devoting the same level of care and planning to your UPS maintenance schedule?
If you aren't sure exactly what needs to be done and when, you're not alone. Yet it's important to understand that a UPS is not a device you can simply stick in a corner and forget. An effective maintenance strategy — targeting both the overall UPS and its batteries —is critical to your system's ongoing reliability and performance. The type of batteries will also determine the level and frequency of service; for instance, most smaller UPS's use sealed batteries that require little maintenance, while other models utilize flooded-cell batteries that require monthly attention.
While some basic maintenance tasks — such as visual inspections — can be performed by in-house staff, the majority of service necessitates a trained technician from a professional service organization, both for the expertise required and also to ensure personnel safety. Here is an overview of our recommended UPS maintenance schedule: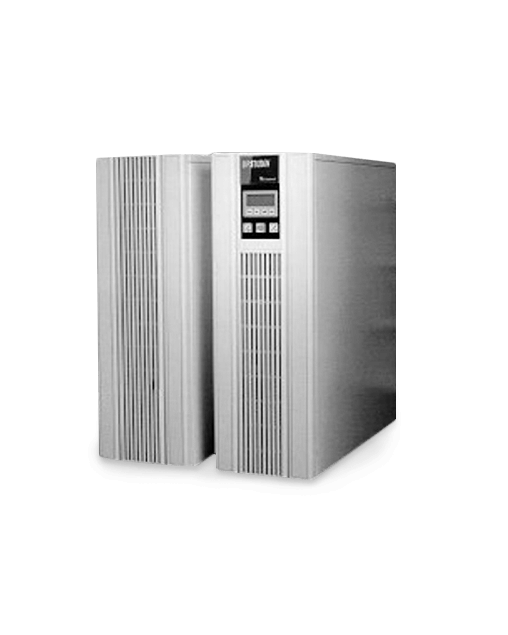 Need help deciding on a UPS? Get a free site assessment!
Click above to get started or call 240.772.1710 for instant help.
Monthly
At least once a month, assign a competent staff member to:
Conduct a visual inspection of the UPS, making sure the overall environment is clean and free of dust and debris
Inspect and test the room's ventilation system to ensure its proper operation
Inspect batteries for proper electrolyte levels and signs of leaks
If a battery monitoring system is in place, review the results
Measure the ambient temperature
Measure the battery float charging current
If a generator is part of the building's emergency-power system and feeds the UPS, it should be tested monthly
Quarterly
On a quarterly basis, it is important for a qualified service technician to:
Visually inspect equipment for loose connections, burned insulation or any other signs of wear
Measure the voltage of each cell or battery block
Measure the ambient temperature and negative-post temperature of at least 10 percent of the cells or battery blocks (if possible, check all cells)
Semi-annually
Twice a year, a trained technician should:
Inspect and repair battery connections as needed, since loose or dirty connections can cause a buildup of heat at the battery terminals — decreasing system capacity, reducing battery life and creating potential fire hazards
Visually check for liquid contamination from batteries and capacitors
Clean and vacuum UPS equipment enclosures
Test the UPS's overall operation
Annually
During this important yearly checkup, depending on your equipment type and requirements, expect a technician to:
Take the system offline and inspect its components for signs of corrosion and heat damage
Conduct thermal scans on electrical connections using a diagnostic tool that identifies hot spots invisible to the human eye
Load-test the battery bank to determine its capacity, which may require disconnecting the UPS from its power source and allowing the batteries to supply power to the connected load
Remove dirt and dust from UPS components
Measure and check the torque of all connections, re-torqueing any power connections as needed
Provide a complete operational test of the system, including a monitored battery-rundown test to determine if any battery strings or cells are near the end of their useful lives, an AC ripple current and interconnecting cable resistance testing
For flooded-cell batteries, the technician should:

Inspect terminals for signs of corrosion and accumulation of dirt
Measure and record the voltage and current of the entire bank
Measure and record the voltage for each individual cell and test their electrolytes
Record and log measurements to track battery performance