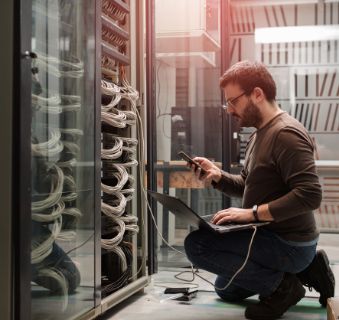 A UPS is the lifeline that keeps your mission-critical equipment operating when there are power fluctuations and outages, ensuring your equipment continues to work reliably. If your UPS fails when needed to support your critical load, you can experience downtime, lose data and incur unbudgeted expenses.
Routine maintenance helps ensure that your UPS equipment stays reliable by improving overall performance and extending its useful life. Service plans represent a proactive approach, providing the opportunity to detect potential points of failure before they become expensive problems.
Service plans allow customers to be proactive, giving them the opportunity to detect potential points of failure before they become expensive problems.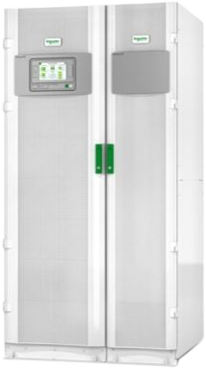 Unified Power is a national provider of critical power equipment and services, and an affordable alternative to the Original Equipment Manufacturer. We offer standard or customizable preventive maintenance service plans on all major manufacturers' brands of UPS equipment. Our customers typically save 20% on their UPS maintenance agreements.

Our UPS Maintenance Service Plans Help To
Keep your system operating consistently by minimizing the risk of part or battery failures
Prevent future complications by taking a proactive approach to potential issues
Save your facility money by minimizing the frequency of costly repairs and extending the life span of your equipment
Many Industries Benefit From UPS Maintenance Plans
Many types of facilities can benefit from our UPS maintenance plans. Throughout our years in business, our team of technicians has worked with enterprises in several industries. Our critical power services serve the needs of demanding fields such as:
Healthcare
Government
Data centers
Telecommunications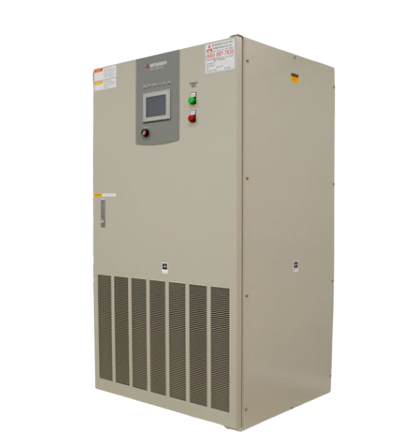 Our UPS Maintenance Service Contracts &
Repair Plans
At Unified Power, we understand how much your business relies on your UPS system. Regular maintenance services help it to operate at peak performance while minimizing the risks of downtime.
Having your system regularly inspected by trained technicians allows you to identify potential problems or risks and remedy them before the repair becomes more involved or costly. Along with improving performance, this measure also helps to extend system lifespan.
Uninterruptible Power Supply Repairs, 24/7
A regular maintenance schedule is key to keeping your UPS system and its batteries functioning year-round. Depending on your needs and the type of batteries, the frequency of your maintenance strategy can vary.
At Unified Power, we can provide maintenance service plans on the schedule that works best for you. Our service plan schedule options include:
Monthly
Quarterly
Semi-annually
Annually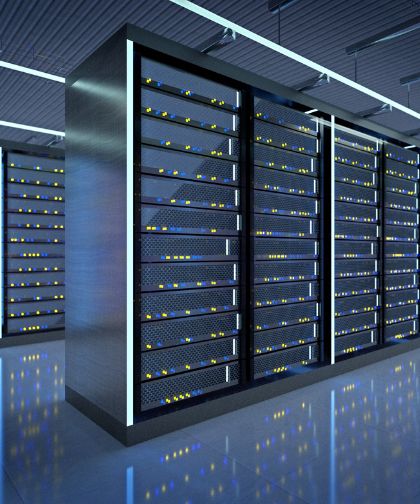 Uninterruptible Power Supply Repairs
No matter the cause or issue, our team of technicians at Unified Power can service all UPS systems. We'll repair your equipment and replace any needed parts. Because some repairs are critical to facility function, we are available 24/7/365 to respond to your emergency needs.

To discuss setting up a Service Agreement with Unified Power, choose a plan above or please call.
855-607-0202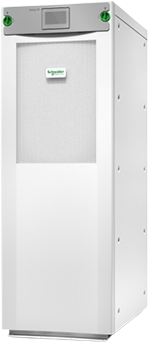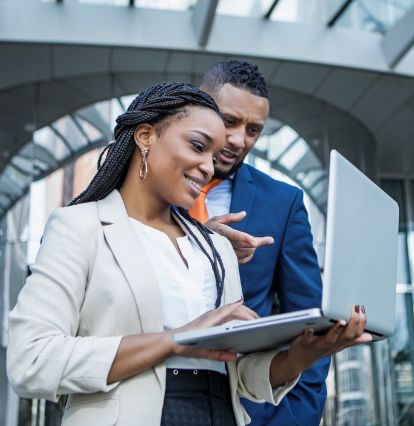 Service Plan Options
As part of our UPS service plans, your business will be able to take advantage of:
24/7 National Dispatch Center with guaranteed emergency response times (2-, 4- and 8-hour, and next day)
Comprehensive Web-based service reporting
World-class technical support & service
Logistics and parts facility that handles all parts needs and testing, with 24-hour shipping
Preferred customer rates for non-contract services
Top-Rated UPS Maintenance and Repair
As a premier national provider of power equipment and services, Unified Power delivers the UPS repair and maintenance plans your facility needs to stay productive during a critical power emergency. We offer the largest nationwide team of technicians equipped with the experience and training necessary to work on any manufacturer's equipment, eliminating the need to deal with multiple OEMs and service providers. With our customized focus, we make sure all your needs are addressed promptly and thoroughly.
At our parts warehouse, we have the necessary UPS battery and replacement parts to handle all kinds of repairs, and we can ship these items out the same day to facilitate rapid system restoration. We also maintain a stock of new and refurbished UPS models.
Furthermore, with our large team and 24/7 dispatch facility, we are able to promptly respond to any request so your business receives critical power services right when you need them.
In addition to years of industry experience and fast response times, we offer some of the most competitive pricing available. In fact, our top-rated UPS maintenance and repair services typically save our customers 20%. No matter what kind of maintenance or repair service you need, we'll be with you every step of the way to ensure you are completely satisfied.

Our top-rated UPS maintenance and repair services typically save our customers 20%.
Request A Quote