UPS Rental Services – Critical Power Rentals
At Unified Power, we have a wide variety of unit rental options available for any size company. Equipment rental may be an ideal solution if purchasing a UPS is not in your budget, or if your UPS is going to be unavailable for a period of time. Unified Power maintains a stock of new and refurbished UPS' (equipped with batteries), PDUs and STS to meet your company's needs.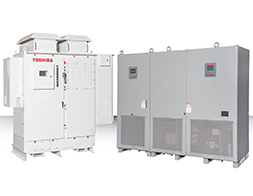 A UPS RENTAL IS AN EMERGENCY! CALL, CHAT OR SUBMIT A QUOTE REQUEST TODAY FOR INSTANT HELP!
Rental periods range from one month to ongoing and can be tailored for your company's exact needs. Rental agreements can be structured to include turnkey installation, start up and commissioning, and rent-to-own options.
Providing Battery Back-up Systems for:
UPS Systems
48VDC Telecom Systems
120VDC Switchgear Applications
All other systems and applications
Each system is thoroughly tested and maintained between rental deployments. Our rental UPS systems have customizable battery run times available for any system configuration. Our systems are maintained throughout the term of your rental.
The Benefits of UPS Rental Equipment
Whether caused by a fallen power line or equipment failure, a power outage can cause lost productivity and revenue for your business. Even if it's just for a few hours, system downtime can lead to damaged servers and lost data.
Having a UPS system in place ensures your facility will be fully functional at all times. These rental units allow your business to have enough backup power to either complete a proper shut down or switch to your generator.
You'll receive peace of mind knowing you'll have power when you need it and that your facility's equipment will be protected during a power surge — all for a competitive price.
Applications for UPS Rentals
At Unified Power, we have UPS rental solutions for a wide range of applications. One of the main purposes of these systems is to prevent disruption and downtime from blackouts and power outages.
Similarly, UPS power rentals safeguard against electrical surges, which can damage sensitive electronic devices and equipment. These repairs can be costly and potentially even cause irreparable damage to some components.
Rental UPS systems also serve as a backup any time your business's generator is undergoing repair. During these planned times of limited backup power, you'll still be able to work on projects, meet your customers' needs and remain profitable if you lose access to your primary power source.
Types of UPS Rental Systems
Unified Power is pleased to offer an array of top-rated UPS equipment for rent. No matter what industry you are in or what your needs are, we have a solution for you. We have equipment designed specifically for the health care, government, data center and telecommunications industries.
You can always expect to find refurbished UPS equipment from the brands you know and trust — like Eaton, Vertiv, Scheider Electric and Toshiba — available to rent. Whether you need a rack or tower configuration, we've got you covered. We also offer both single-phase and three-phase UPS equipment to ensure we can meet your needs.
At United Power, we make it easier than ever to find the specific power rating you are looking for. With options ranging from 0-1 to 1200+ kVA, our team will make sure you receive the specifications and ratings your facility needs to operate at its full potential.
Why Choose Unified Power?
Choosing Unified Power for all your UPS critical power rental needs means you'll be working alongside our prompt, professional technicians. Every member of our team receives rigorous training and keeps up to date on the latest models and procedures. With this training and years of firsthand industry experience, we are equipped to work with all manufacturers and types of UPS equipment.
No matter what your UPS rental needs are, we're dedicated to providing a fast emergency response time. We have a 24/7 dispatch facility to provide prompt, personalized service. Along with our attention to detail and fast response time, we ensure you save money any time you need an emergency rental or a rent-to-own UPS rental.
Interested in learning more about our UPS unit rental options? Request a quote today or give us a call at (855) 607-0202 to learn more.