Data Centers
Powering the Data Center: Routine Maintenance Essential to Uptime
Request a Quote
In today's mission-critical data center environments, downtime just isn't an option.
Neither is regularly scheduled preventive maintenance (PM) for critical power infrastructure, which is key to lowering total cost of ownership, optimizing efficiency, averting downtime, and actively minimizing the chance of equipment failure and costly repairs.
In fact, a Ponemon Institute study tallied the average cost of a data center outage at $740,357 ─ or more than $7,900 per minute. However, preventive maintenance simplifies processes, cuts costs and enhances overall data center availability. Even more, studies have revealed that more than two-thirds of downtime events stem from preventable causes, including insufficient maintenance, components wearing out due to age and user error. Meanwhile, up to 20% fail because of bad batteries.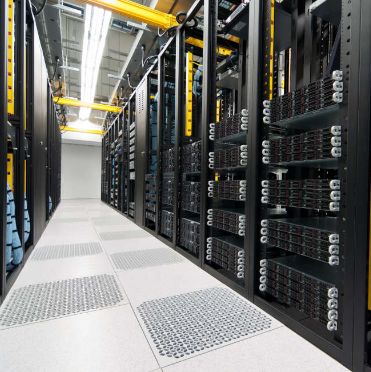 Backed by decades of practical expertise, Unified Power's service technicians are dedicated to helping ensure the ongoing, optimal performance of data center UPS systems and generators. Our PM strategy establishes procedures for scheduled maintenance, safeguarding against downtime risks and ensuring that inspections are not postponed or forgotten.
Most data center sites require at least one or two PMs per year; however, additional visits may be warranted if the environment is susceptible to high heat, dust, contaminants or vibration. Business requirements and overall system design also contribute to the frequency of visits.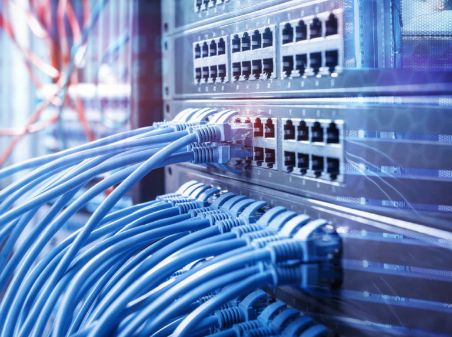 Studies have revealed that more than two-thirds of downtime events stem from preventable causes.
Get A Free Quote
How to Maintain Your Data Center UPS
Engaging in routine preventive maintenance services helps ensure that your data center operates at its highest level of performance and potential year-round — without risking lost productivity and revenue.
A maintenance plan should include inspecting, testing and cleaning of the UPS. Specifically, trained technicians should be paying special attention to the electrical and mechanical components, looking for potential issues ranging from operating irregularities to corroded batteries.
Also, be sure your technician takes into consideration any site regulations or requirements during your scheduled maintenance, as operating irregularities, environmental factors and other issues can impact your data center UPS.
How to Maintain Your Data Center UPS
Among the most common causes of UPS failures are:
Stress Or Overheating Of Power Supplies
Preventive maintenance identifies wear and tear, damage to parts and components, hot spots and other factors that make critical equipment susceptible to downtime.
Comprehensive Data Center UPS Services
Unified Power's technicians are professionally trained on all major manufacturers' equipment and provide an affordable service alternative to Original Equipment Manufacturers. Located across the nation, our team is ready to perform the services you need at your convenience ── whether it's the middle of the night or during regular business hours.
Our trained technicians will identify premature wear and tear of components, ascertain overall system reliability, and validate that your critical infrastructure is achieving your organization's uptime goals.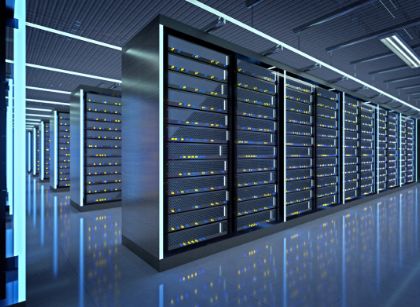 Our offering includes:
UPS Preventive Maintenance Plans
Emergency Service
UPS Rentals
Battery Preventive Maintenance, Capacity Testing & Recycling
UPS Capacitor Service
Reasons for a Standby Generator in a Data Center
In addition to a UPS, it is important to equip your data center with a generator that can keep operations up and running during an extended power outage. Whether sparked by a natural disaster, electrical failure, rolling blackout or severe weather, an outage can be devastating to your data center. Equipping your facility with a standby generator ensures you have a steady, secure source of power when an unexpected disaster occurs.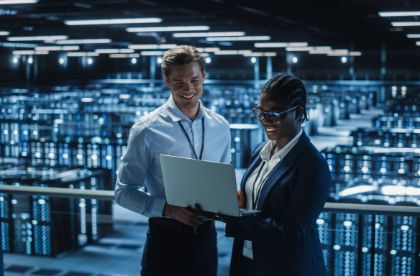 The optimal generator system will keep your business fully operational, as these units are:
Equipped to maintain all mission-critical applications
Capable of providing reliable backup power
Robust enough to power an entire facility
Designed to last for decades
Data Center Generator Services
Unified Power's Generator Services enables issues to be identified and resolved before they turn into expensive problems. During maintenance, all generator parts are checked, cleaned and tested to ensure they are functioning as intended, resulting in the ability to: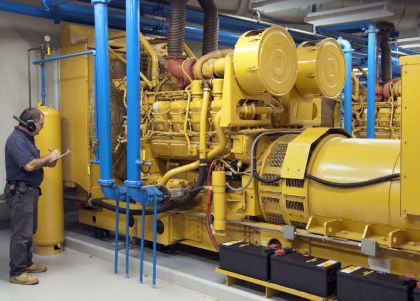 Proactively detect issues
Optimize ongoing performance & safety
Save money
Bolster overall efficiency
Data Center Generator Services
No matter what brand UPS or generator you have, Unified Power has you covered. With data center options ranging from regular maintenance to 24-hour emergency services, you can count on our field engineers to provide you with the mission-critical plans you need. With our professional, prompt service, we'll make sure your data center is operating efficiently — all for an affordable rate.
Interested in receiving a quote or ready to schedule your service? Reach out today to get started.