Battery Monitoring helps detect problems between scheduled maintenance. A battery monitoring system continuously measures the life of your UPS battery and can detect if a cell is starting to trend toward failure.
There are many factors that affect life of a battery plant; including room temperature, float level, and cycling.
Unified Power offers battery monitoring systems, providing you daily reports of the battery plant's life and will notify you when it detects a battery failure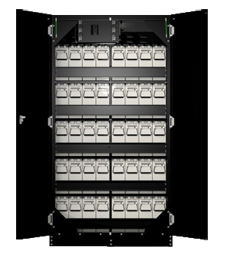 GET AN INSTANT QUOTE FOR BATTERY MONITORING SERVICE. CALL, CHAT OR REQUEST A QUOTE TODAY!
Battery Monitoring Equipment:
Monitors cell voltages, internal resistance, and temperature
Provides immediate warning of a specific battery that is failing
Records up to 120 days of battery history to allow for trending analysis
Has the ability to remotely monitor the battery system
Allows you to budget for battery replacement before it becomes an emergency
Our reliable battery monitoring systems and maintenance packages are truly comprehensive solutions for battery plant protection.
How expensive is it for a business during a power outage? During a typical event, production stops, employees and equipment sit idle and sales are lost.
According to the EPA, during the major blackout of 2003, total losses related to the power outage topped $10 billion. In a recent year, U.S. companies lost $80 billion due to electrical interruptions.
Even for a small business a power outage can cost at least a thousand dollars an hour in lost revenue and productivity.
Contact one of our experienced sales representatives today. Be sure to see what our clients are saying about us.
Charge your data center with Unified Power.