Types of Industrial Generator Maintenance and Repair Services
Here at Unified Power, we are a one-stop, national industrial generator repair and maintenance provider. We understand how much your business relies on your industrial generator, which is why we have critical, comprehensive maintenance and repair plans available. With our preventive maintenance services, we'll help your facility avoid involved and costly generator repairs by catching any potential issues early on.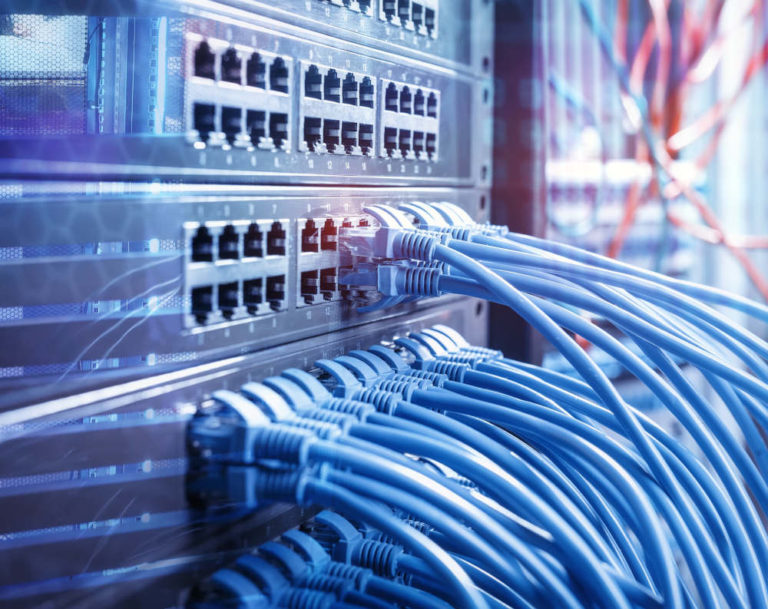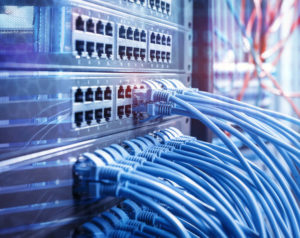 Is your facility protected in the event of a power failure?
If you do experience loss of power, we'll ensure your system is up and running again as soon as possible, preventing loss of productivity and revenue. Along with generator repairs, we also offer retrofit and upgrade services. These one-time projects are meant to replace, repair or upgrade either the entire unit or the individual components within your backup generator.
Depending on your needs, you'll be able to choose from generator service contracts that range from one-time PM visits to our full-service contract which includes full parts and labor coverage. You can trust that if your industrial generator experiences a breakdown, our team will take care of all your needs.  
Preventive Maintenance Essential to Generator Reliability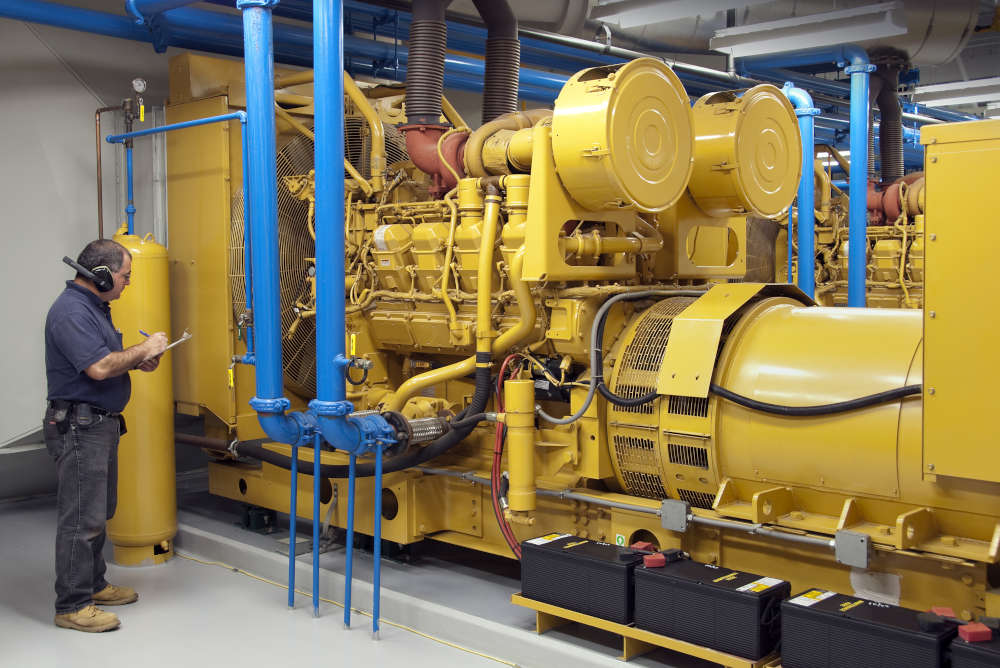 Generator plans are available Monthly or Quarterly.
Without proper maintenance, backup generators can be prone to erratic reliability and unexpected failure.
The best approach to safeguard your standby generator and ensure it will perform when you need it most is to engage in routine preventive maintenance.
Our Generator Service provides expertly trained technicians who can identify and resolve issues before they turn into expensive problems.
Preventive Generator Maintenance Essential to Reliability
Generator plans are available Monthly or Quarterly.
GOLD
Air Intake & Exhaust System
Controls & Annunciation
Cooling System
Fuel System – Diesel
Fuel System – Gas
Generator Assembly
Lube Oil System
Starting Battery, Charing & System
Generator Enclosure, Base & Room
Generator System Functional Test
Inspect Automatic Transfer Switch
PLATINUM
Everything in the Gold Plan, plus once per year:
Lube Oil and Filter Service: Change engine lube oil, primary and bypass filters.
Fuel System Service: Change fuel filters
What to Do When There's a Power Outage at Your Facility
If the power is off at your facility even for a short amount of time, it can lead to serious consequences. Communications will be disrupted, refrigerated inventory could spoil and electronic devices might become damaged. Meanwhile, employees will experience a loss of productivity, which translates to lost revenue for your business.
Whether you are in the health care, manufacturing or distribution industries, having a generator on hand ensures access to a temporary source of power that will keep your business operating. When choosing a generator, consider the type of business you run and the size of your facility as well as the type of equipment you use.
Along with having the appropriate generator, you need a contingency plan and power outage procedures for your employees to follow. Also, make sure the generator is never plugged directly into your power outlets and that it's able to run with enough ventilation to ensure everyone stays safe until the power returns. In the event of an outage, follow your established emergency plan and run the generator according to the manufacturer's instructions to keep your facility functioning.

If you rely on electricity to power critical machines or devices such as life support equipment, you might also consider an uninterruptible power supply (UPS) as part of your emergency plan. If the power fails, a UPS system will take over immediately and ensure you have time to engage your generator or make other arrangements.
Proactively Detect Issues
Because many generators do not display symptoms of impending failure, it is essential to detect issues as early as possible — not when there is a power outage and your unit fails to kick on. Generators that are not maintained are also more likely to suffer problems such as carbon monoxide leaks.

Optimize Ongoing Generator Performance & Safety
During maintenance, our technicians will check, clean and test all generator parts to ensure they are functioning as intended, bolstering overall efficiency. They'll also check the generator's housing and wiring for any signs of damage.
While they are on-site, our technicians will measure your fuel levels and change your diesel fuel supply to ensure your standby generator is ready to run when needed.
Save money On Generator Maintenance and Repairs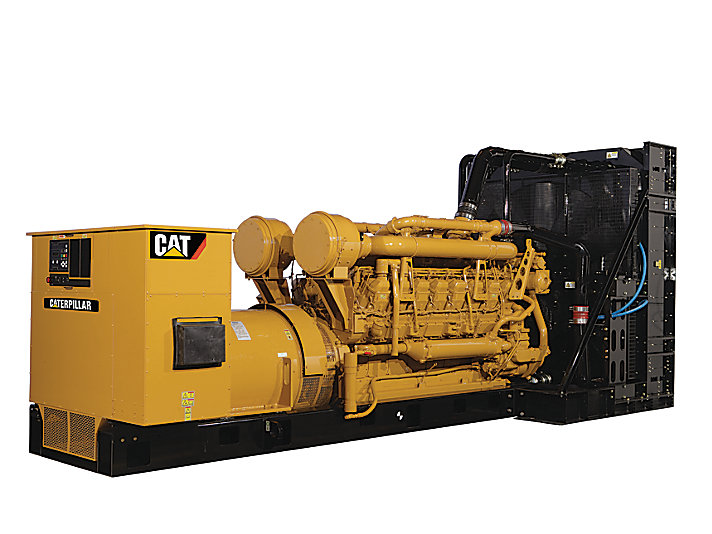 Properly maintaining your generator ensures that it will run smoother for a longer period of time, reducing the risk of costly downtime and lowering overall total cost of ownership.
Research shows that unmaintained generators typically have shorter life spans, so an ounce of prevention goes a long way when it comes to preventive maintenance:
Protects your investment by prolonging its life span and helping to avoid costly repairs or replacement
Preserves uptime during a power failure, reducing the risk of financial losses
Mitigates problems associated with fuel deterioration by replacing diesel fuel at recommended intervals (at least twice a year)
Prevents accidental carbon monoxide leakage, which can endanger the health of employees
Ensures optimal ongoing performance through inspection of all components including automatic transfer switches, control panels, engine and exhaust system, trailers and other accessories
Further safeguards system with assessment of fluid and oil levels, oil filters, belts, hoses, lines and connectors
The Benefits of Generator Maintenance and Repair Services
Standby generator maintenance plans and repair services give you peace of mind knowing your electric devices, equipment and computers will be protected during a power outage. No matter what type or brand of generator you have at your facility, we are prepared to handle all your power challenges.
At Unified Power, our team of technicians can deliver the top-rated maintenance plans needed to keep your facility operating as it should year-round. We provide fast response times and serve as a one-stop generator maintenance and repair shop, which means you won't have to deal with several OEMs and service providers.
Along with our prompt service responses, we also have a 24/7 dispatch facility to provide mission-critical power services when you need them most. Our technicians will do whatever it takes to exceed your expectations — all for a competitive price.
Keep Your Facility Operating With Temporary Power Sources
During a power interruption, turn to Unified Power to protect, maintain and service your generator. To learn more about our generator maintenance and repair services, give our team a call at 877-469-4846 or request a quote online today. We look forward to helping keep your facility operating as it should with a temporary power source solution.