Unified Power provides battery capacity testing for all models. Testing the batteries that back your UPS equipment is a proven method to determine how the battery plant will perform during a power outage.
Our trained technicians routinely perform capacity tests according to IEEE (Institute of Electrical and Electronics Engineers) standards.
The results of the test are reviewed in the field and by Unified Power's technical support team.
A detailed follow-up report is provided outlining the performance results and recommended actions.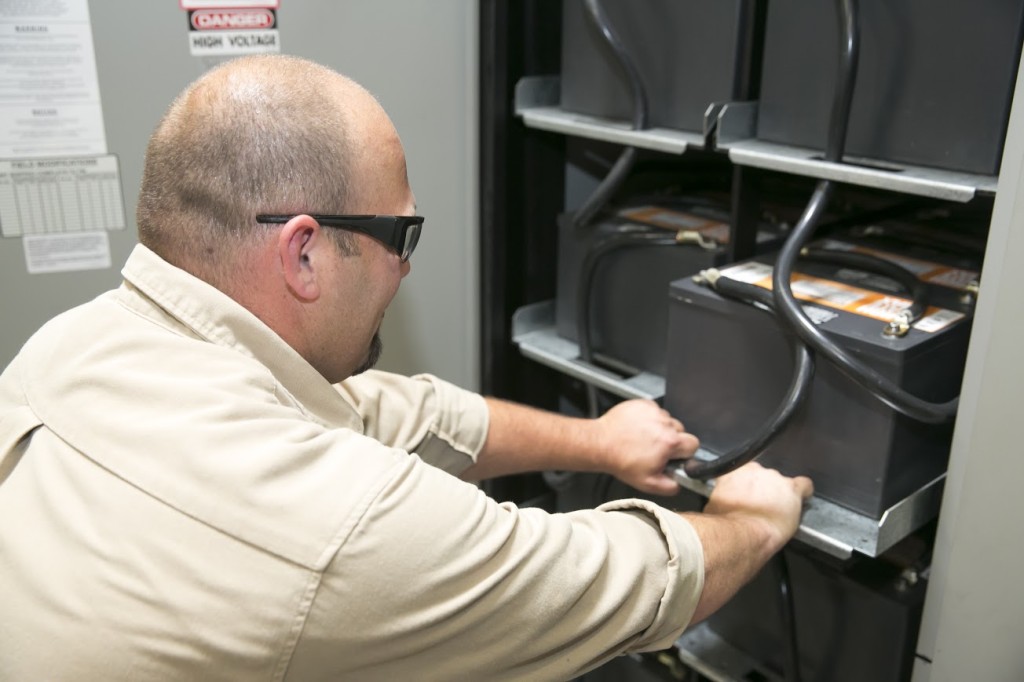 Don't take a chance. Get your batteries tested!
Call, chat, or request a quote today!
Benefits of Battery Testing
Ability to compare your battery plant to the predicted useful life as specified by the manufacturer
Reduce battery replacement rate and frequency
Identification of weak cells and faulty intercell connections
Once the batteries have been tested, we provide a comprehensive report of the battery plant; as well as any recommendations for repairs or replacements that need to be made in the near future.
Contact one of our experienced sales representatives today. Be sure to see what our clients are saying about us.