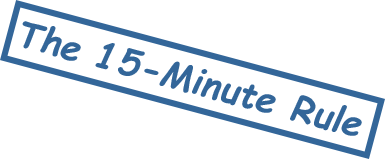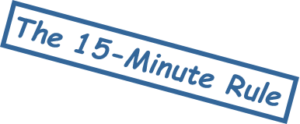 15 minutes prior to starting service, we cover:
The scope of the job: We will let you know exactly what we plan to inspect and repair on the equipment, how long we anticipate the work will take to complete, and any potential risks involved while we are on site performing the job.
Customer expectations: During this initial conversation, we will establish your expectations for our visit, answer any questions you may have, and advise if there is anything else you'd like us to do while we are on site.
Site information: Because we are concerned about your critical load and take our job very seriously, we will gather information about your facility and the type of equipment your UPS is protecting.
We will also inquire about other UPSs at the facility or any other sites you may have.
15 minutes after service is completed, we cover:
Job review: Once our work has been completed, we will spend another 15 minutes with you to review the job and our findings, including any follow up items or areas of concern.
This will include items such as battery age, UPS load, and if any components are reaching end of life.
Our Texas based technical team will review the inspection results and forward a detailed inspection report within 2 -3 days.
Customer expectations: Once again, we will go over everything about the job that was discussed in our initial conversation and ensure that we have met or exceeded your expectations.
Consistent, clear communication with our customers is a top priority at Unified Power.
Our goal is to deliver the highest quality service experience from start to finish, which is why all of our technicians adhere to the "15-Minute Rule." It's our pledge to you!