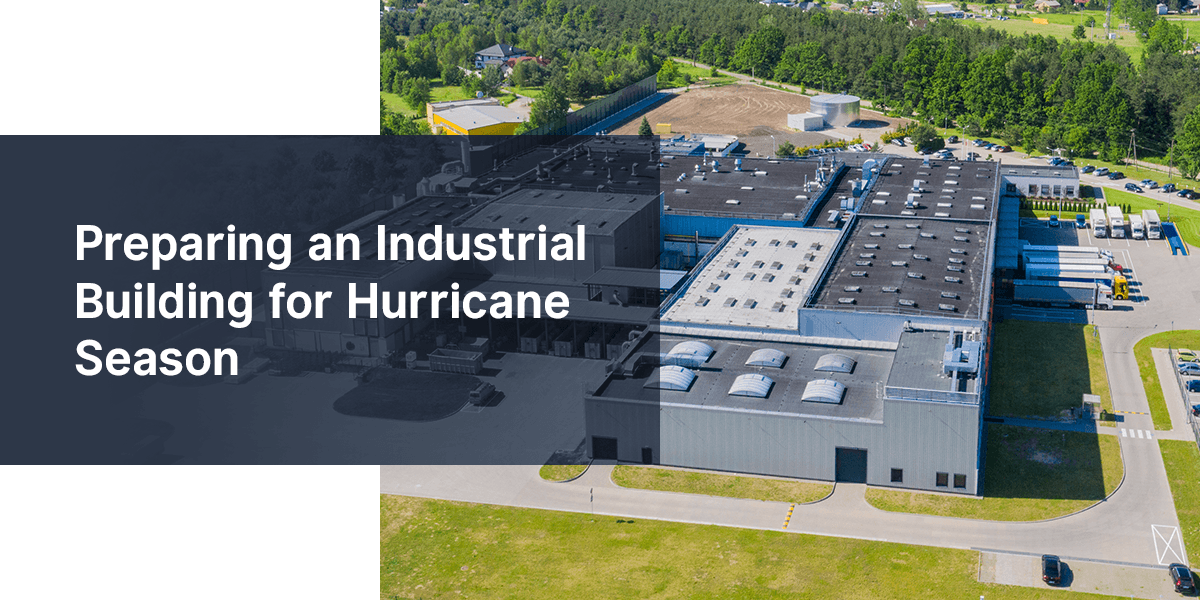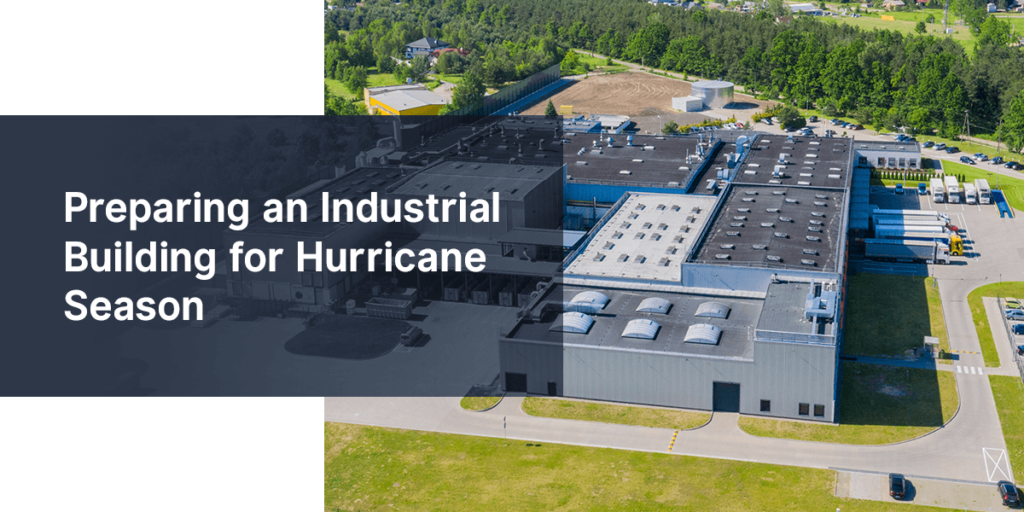 The Atlantic hurricane season occurs from June to November, when hurricanes, tropical depressions, and tropical storms are likely to form. Businesses and facilities along the Gulf and Atlantic coasts are often directly impacted by hurricane season. Preparing your facility can help minimize potential damage and risks.
Challenges Businesses Face During Hurricane Season
Hurricane season brings many challenges to businesses, as inclement weather can negatively impact both the exterior and interior of a facility. If your business is located in an area commonly affected by inclement weather or hurricane season, creating an actionable plan is of the utmost importance. Some of the most common challenges a business faces during hurricane season include:
Power failure: One of the most common challenges a business faces during hurricane season is power outages due to grid failure. Without proper preparation, a power failure can severely inhibit a business's ability to function and can even damage equipment.
Flooding: During hurricane season, excess water and flooding are also common concerns for businesses. As many know, water is incredibly damaging to electronics and sensitive equipment.
Equipment damage: With the possibility of flooding and heavy winds, electrical systems and internal equipment may become damaged. In severe cases, a hurricane may even permanently damage equipment, requiring expensive repairs or replacements.
Data loss: While many may initially think about the visible damage equipment may receive, hurricane season can also lead to data loss. Both physical and electronic files may be damaged or destroyed due to high winds or flooding.
How to Prepare Your Business for a Hurricane
Preparing your business for a hurricane can minimize the risk of damage to important aspects of your operations. Each year, there are approximately 14 named storms and seven hurricanes. On average, three of these hurricanes are labeled major hurricanes, meaning they are category three, four or five. With hurricane season greatly increasing the risk of inclement weather, preparing your business for a hurricane becomes essential.
Proper preparation for hurricane season can help businesses minimize the risk of equipment damage, data loss and other operation-halting concerns. Adequate planning can also ensure the safety and well-being of employees and business owners. While each storm is different and ranges in severity, it is always best to be prepared for various scenarios.
5 Ways to Safeguard Your Business's Electrical Power System
The impact of storms on industrial power supplies can be extensive and even inhibit a business's ability to return to normal following a storm. If your business is located in an area frequently affected by storms or hurricane season, consider these ways to safeguard your facility's electrical power system.
1. Floodproof Your Business
An important step to uninterrupted power supply (UPS) preparation during hurricane season is considering how you want to floodproof your business. Floodproofing can provide electrical power system protection during hurricane season and prevent damage to business equipment.
There are two main types of floodproofing to consider, including wet or dry floodproofing. The type of floodproofing your business requires will depend on if your business is located in a flood zone. Before considering floodproofing options, you will want to determine if your business is located in a mandatory evacuation zone or not.
Wet Floodproofing
If your business has waterproof storage and is looking to relocate inventory offsite, wet floodproofing may be an ideal solution to consider. Wet floodproofing allows potential floodwaters to enter the building through strategic holes within the wall. You should not use wet floodproofing if your business or facility is climate controlled.
Dry Floodproofing
Another option to consider is dry floodproofing, designed for businesses or warehouses that cannot allow water to enter. Dry floodproofing is an important step in industrial business hurricane preparation that prevents potential floodwaters from entering the inside of a building. Complete business waterproofing will require weather stripping for any doors, windows and exterior walls where water may enter.
2. Install a Surge Protective Device
A surge protective device (SPD) is an essential aspect of electrical system hurricane preparation. A surge in power can cause equipment and electronics to overload, resulting in damage to various digital devices, such as appliances or computers. To prevent this damage, an SPD can act as a deterrent and redirect excess voltage away from the devices attached to it.
During a storm or hurricane season, it is likely your business may experience unexpected spikes in power. Surge devices can keep your business protected against surges in voltage.
3. Utilize UPS Systems
An uninterruptible power supply or UPS system can protect against power interruptions and supply power in a hurricane or power outage. Uninterruptible power supply hurricane preparation can ensure your business is covered in the event of a power outage. A UPS system can act as a backup power source in the short term when the main power source fails.
During power failure, a UPS system will take over and provide you with power so you can perform a controlled, safe shutdown or activate your industrial generator for sustained use. Uninterruptible power supply repair services can ensure a UPS is in optimal working condition to prepare for hurricane season and inclement weather.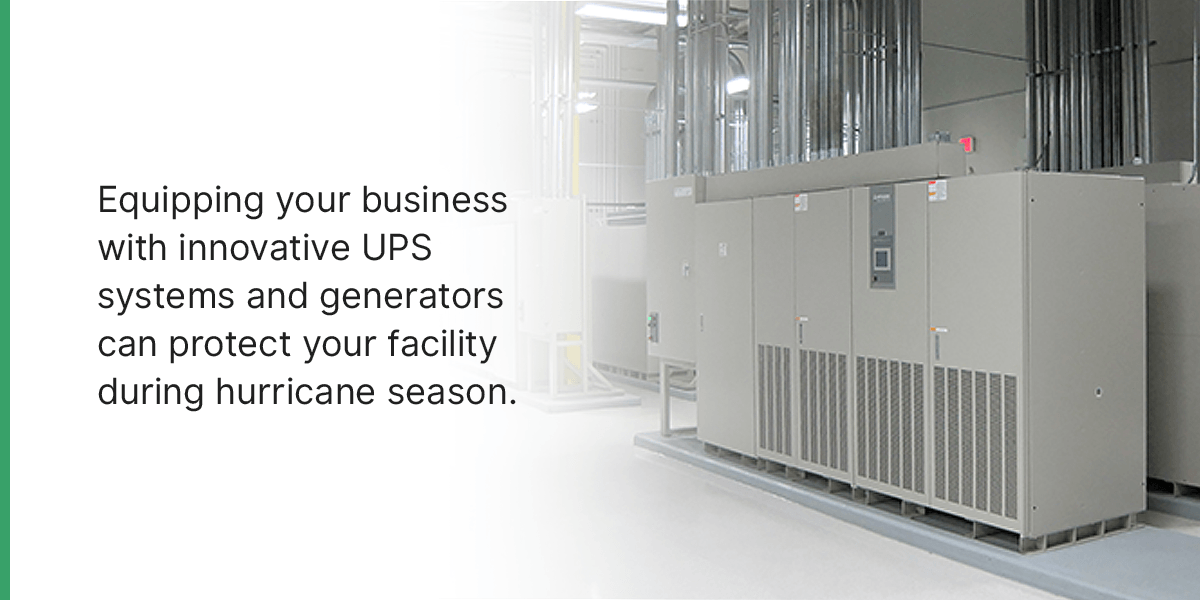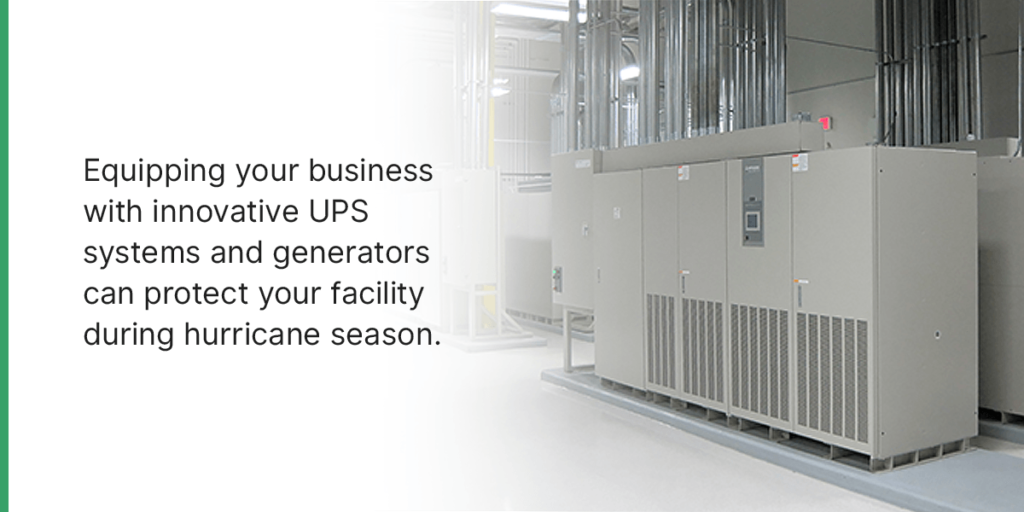 4. Get Industrial Standby Generators
While a UPS is designed to act as a short-term solution to power failure, an industrial generator can be used for longer periods. A UPS is designed to activate immediately when a power failure occurs, allowing you proper time to activate an industrial generator to continue operations or keep essential equipment running properly.
Understanding where to buy an industrial backup generator for hurricane season can help you select a high-quality system. An industrial generator can prevent equipment damage or complications that result from an uncontrolled shutdown of equipment a power failure causes. Equipping your business with innovative UPS systems and generators can protect your facility during hurricane season.
5. Create a Recovery Plan
Creating a plan to safeguard your electrical power system is important, but many business owners may not consider what they will need to do following a hurricane. It is also important to create a recovery plan that will allow you to effectively and efficiently restart mission-critical equipment.
If you have a clear idea of the steps to take following a hurricane, you can more effectively approach the situation. Without a plan, many business owners are left overwhelmed or uncertain where to begin. While preventive planning is essential, recovery planning also plays an important role in protecting a facility's electrical power system.
Stay Far Ahead of Every Storm With Services by Unified Power
Unified Power is a respected power service provider and a leading provider for consumers wondering where to buy industrial standby generators. We are proud to offer innovative and simple power solutions to protect businesses during hurricane season and inclement weather. Some of our most popular services for businesses preparing for hurricane season include: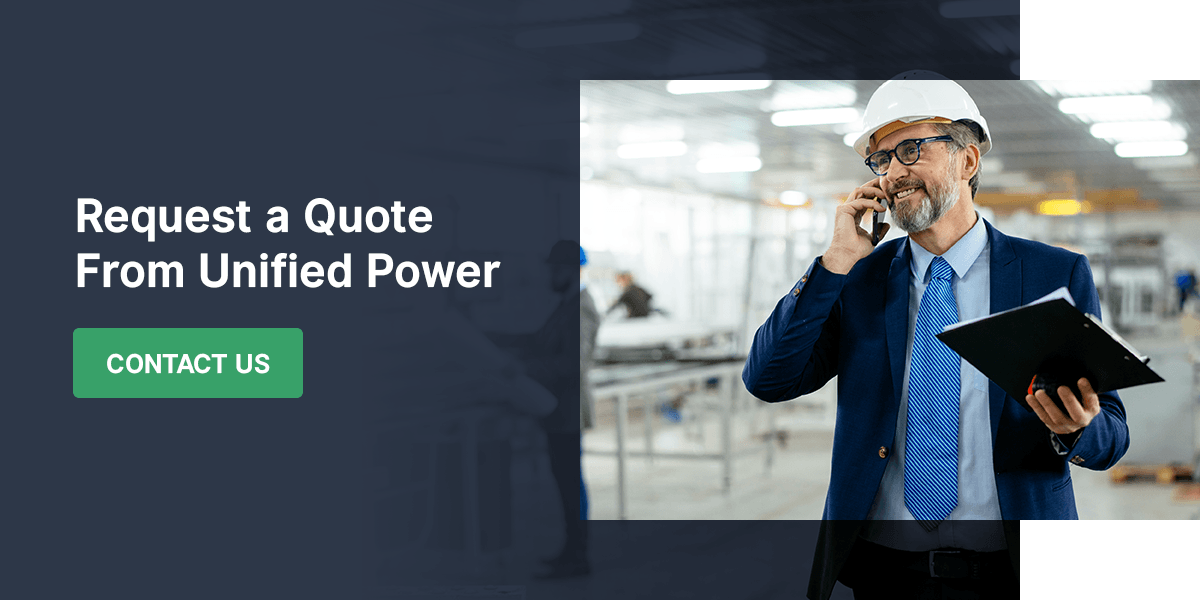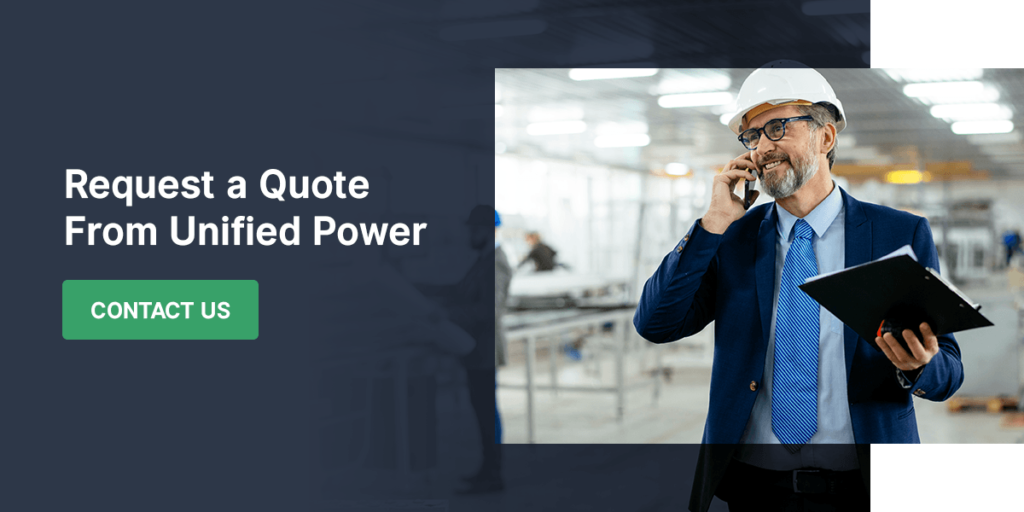 Request a Quote From Unified Power
At Unified Power, we are a premier critical power service provider with over two decades of experience servicing various businesses across the country. We are proud to serve numerous industries, including government, telecom, data centers and health care facilities. Our team can customize all services to provide the highest level of satisfaction to all customers.
To learn more about our services, request a quote online today.
Page updated on September 23, 2021